Rose Canyon Animal Hospital has been practicing for over 50 years. Dr. Anthony Michael is the current owner, purchasing the practice from Dr. Watson in 2004.
Dr. Anthony Michael started as a technician here in 1988, and has been here ever since!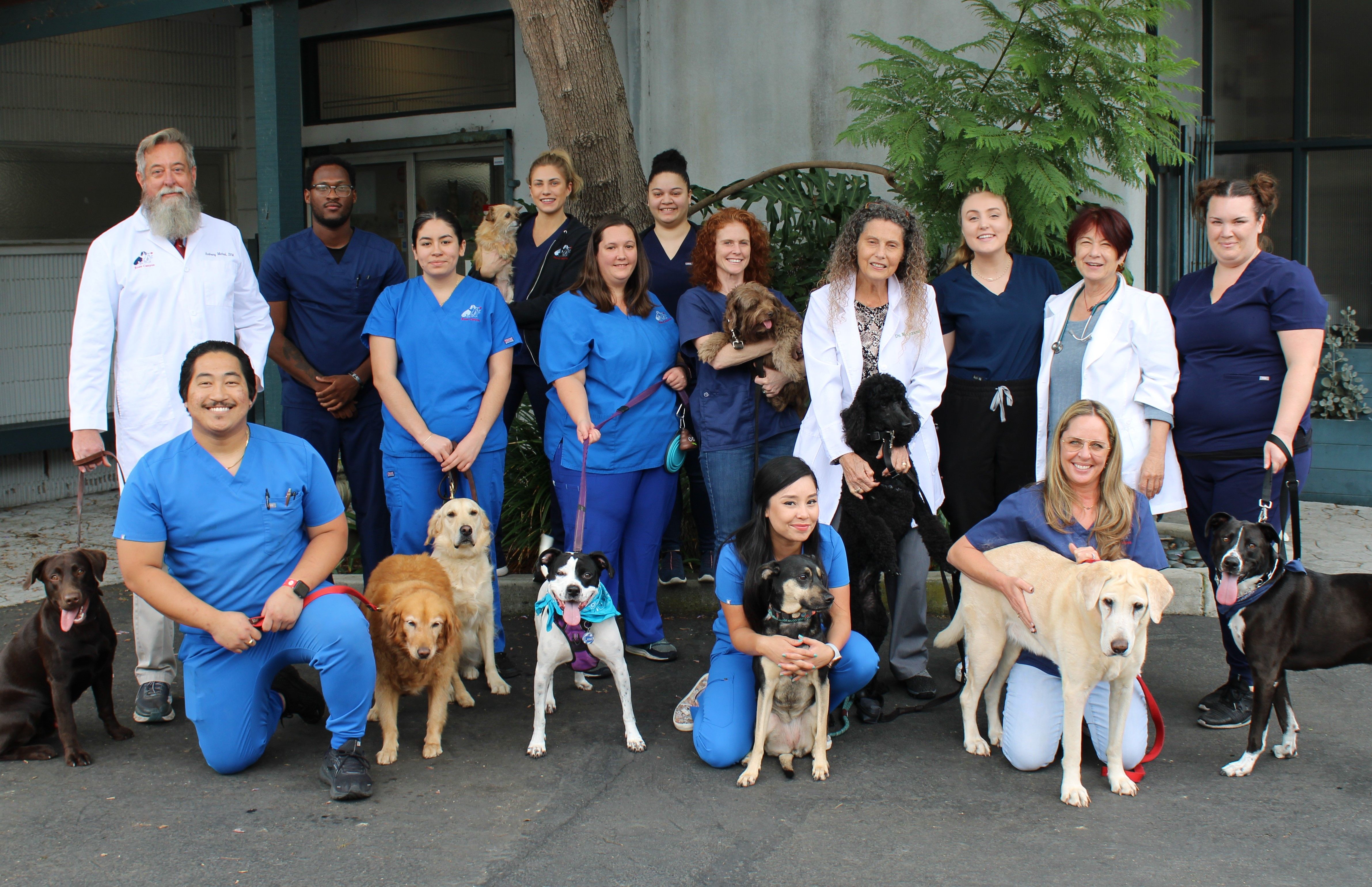 Rose Canyon Animal is proud to serve the San Diego CA area for everything pet related. Our veterinary clinic and animal hospital is run by Dr. Michael, who is a licensed, experienced San Diego veterinarian.
Our team is committed to educating our clients in how to keep your pets healthy year round, with good nutrition and exercise. Rose Canyon Animal Hospital stays on top of the latest advances in veterinarian technology and above all, remembers that all animals and pets need to be treated with loving care in every check-up, procedure, or surgery.
Rose Canyon Animal Hospital donates monthly to the San Diego Humane Society and is a current member of VWAH (Veterinarians for World Animal Health). Our hospital also sponsors regularly in the Union-Tribune Adopt-a-Pet program , sponsors Clairemont Hilltoppers Little League Team and is active in the Clairemont Chamber of Commerce.
More Improvements!
We now offer digital x-rays & touchscreen computers in each exam rooms. Our lab includes the newest Idexx technology.